Training Programme on ePrison suite in Arunachal Pradesh
A training programme on ePrisons Suite was organized at DC Conference Hall, Capital Complex, Itanagar by NIC, Arunachal Pradesh State Centre on July 31st, 2018. A total of 19 participants including District Nodal Officers for ePrisons project and officials from Prison Department participated in the training.
Sh. Shashi Kant Sharma, Scientist-F & HOD (e-PRISON PROJECT DIVISION) of NIC Delhi addressed all the participants through VC and explained the objective of the training programme. The following modules of ePrison suite was exhibited and explained by Sh. Rakesh Kumar Srivastav, Scientist-D of NIC Delhi over VC:-
Prisoner Information Management System (PIMS)
Visitors Information Management System (VIMS)
eHospital – for Prison's Hospital Management
Prison Management System
Court Monitoring
With Financial assistance from Ministry of Home Affairs, Govt. of India, the Prison Department, Arunachal Pradesh has planned to rollout ePrison project in 2 District Jails and 7 Sub-Jails of the State.
-:Glimpses of the Training Programme:-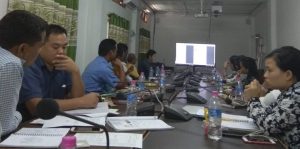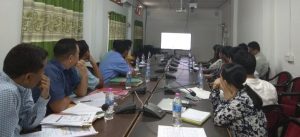 Report prepared by : Shri Bimal Chandra Borah, Scientist-C, NIC-ARSC